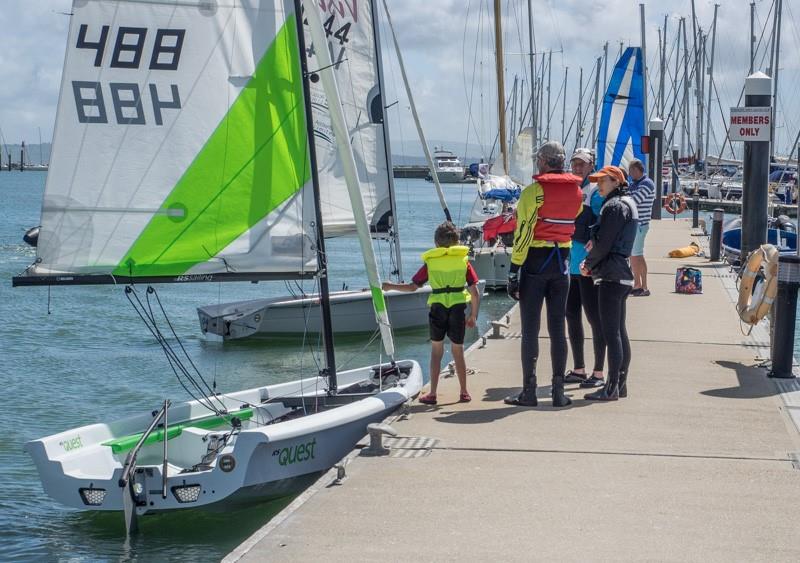 Try sailing in May with RYA Push the Boat Out at Lymington Town Sailing Club's Open Weekend
by Lymington Town Sailing Club 12 Apr 13:14 BST 4-5 May 2019
Try sailing in May with RYA Push the Boat Out at Lymington Town Sailing Club – at their Open Weekend © Lymington Town Sailing Club
Are you looking for a new way to get outdoors and active or find something you can enjoy together with the family?
If the answer is yes, Lymington Town Sailing Club is inviting you and your family to come to LTSC's, Saturday 4th and Sunday 5th May, Open Weekend and have the opportunity to try sailing for FREE.
Whether you're completely new to the sport or looking to get back on the water, RYA Push the Boat Out which takes place throughout May is the perfect time to give it a go.
The nationwide event will see thousands of people taking part in sailing activities, with open days and taster sessions taking place at sailing clubs and centres across the country.
"We're inviting the local community to come down to have a go at sailing, see what the Lymington Town Sailing Club has to offer and get involved. Who knows, you might just get hooked!"
Starting from 10am, on Saturday 4th May The Club will be open to welcome you and to explain the range of activities that go on at the Club 365 days a year. Additionally, for this one weekend the Club has made available a range of dinghies and small keel boats to give guests the opportunity to experience the enjoyment of sailing in the sheltered and fascinating western solent.
Sailing can be as physical or as relaxing as you want to make it, you can sail with others or on your own, do it competitively or potter about and just enjoy the gentle escape of being outside in the elements.
For full details about what's going on at Lymington Town Sailing Club visit ltsc.co.uk or follow the club on Facebook @LymingtonTownSailingClub.
For more information on RYA Push the Boat Out visit rya.org.uk/go/ptbo