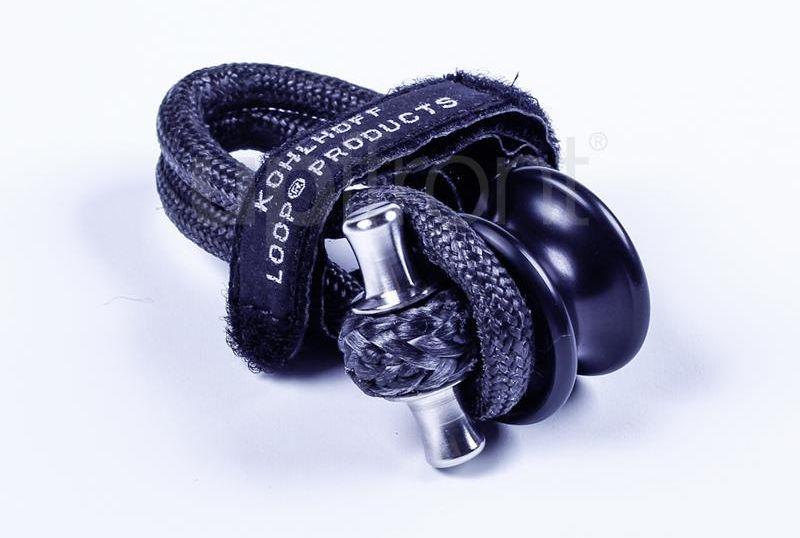 LOOP Products Connectors – Performance Soft Shackles
by Phil Anniss 21 Jun 09:00 BST
Performance Soft Shackles © LOOP Products
Designed in 2017, the Kohlhoff LOOP® Connectors provide a durable, strong, super-lightweight soft shackle which is perfect for splicing onto sheets or halyards.
The new LOOP® Connectors are made from Gottifredi Maffioli Compact 78 and a Dyneema® cover which gives outstanding abrasion resistance. The traditional LOOP® connectors were single braid and were finished with a diamond knot. The addition of a dogbone in this new range ensures a very secure and much lower profile closure.
They are designed to be permanently spliced to the end of a sheet or halyard, to be used as a connector to the sail. Soft shackle terminations provide significant advantages over metallic equivalents as they are not only weight saving but are kinder to your mast, sails and deck. Due to their flexibility they also self-align to the load direction which reduces wear and fatigue.
As an example, the Tylaska H12 performance halyard shackle has a Safe Working Load (SWL) of 2727kg and a weight of 128g. By comparison, the new 12mm LOOP® connector, has a slightly higher SWL of 3000kg and weighs just 74g – almost half the weight of the traditional aluminium shackle.
Benefits:
Lightweight
Super strong
Abrasion resistant
Self-align to load – lowering fatigue
Kind to mast, deck and sails
Always quick and simple to attach/disconnect, even after overloading
Low maintenance
More information or need a quote? Shop the LOOP® Connectors here, or if you have would like to get a tailored running rigging proposal for your boat, you can get in touch with us using our running rigging enquiry form.
This Article was originally sourced from Yachts and Yachting and can be directly viewed here.