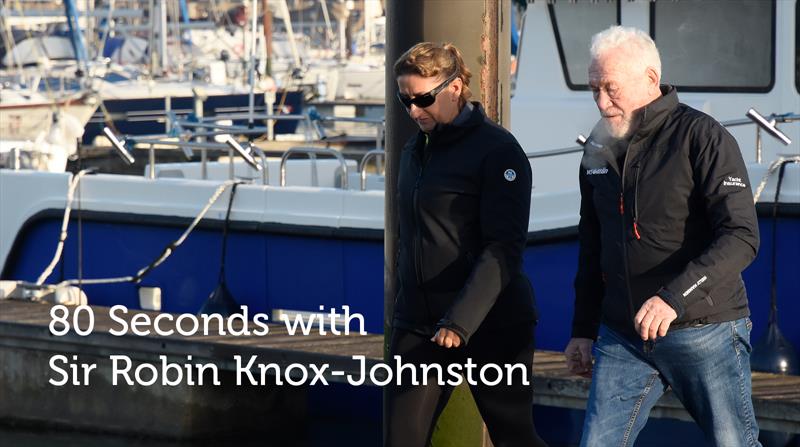 MS Amlin Yacht – Episode 5 of '80 Seconds with Sir Robin Knox-Johnston' – Damage to the Environment
by Chris Jones 20 Jul 13:00 BST
80 Seconds with Sir Robin Knox Johnston © MS Amlin
Sir Robin Knox-Johnston and Dee Caffari look at how the environment at sea has been damaged over the past 50 years in Episode 5 of 80 Seconds with Sir Robin Knox-Johnston.
Anyone who spends time at the coast will understand the level of pollution in the sea. Plastic is everywhere and has become a huge issue affecting the aesthetics of the coastal environment, wildlife's habitats and contaminating the food chain.
However, 50 years ago plastic was just becoming a main stream construction material, so the ocean environment was fundamentally different. How has Robin seen this change and what does he think the major cause of plastic pollution in the sea is? What should the world be doing to resolve the current mess we find ourselves in?
Subscribe to watch the full video series on the MS Amlin Yacht YouTube Channel or via our website.
Find out more about our boat insurance products on our website www.boatinsure.co.uk or call our friendly team on 01732 223650.
This Article was originally sourced from Yachts and Yachting and can be directly viewed here.